Trailer Probe helps you decide which nerd related trailers are best for you.
Dork disengagement level:
I have to wait until December, 29, 2009? Intolerable!
Geek explosion content: Traci Lords!
I have waited my entire fruitful, awesome life for a John Carter of Mars movie. Pixar is not done with theirs.
So Asylum Films went ahead and slapped one out with Antonio Sabato Jr. and Traci Lords.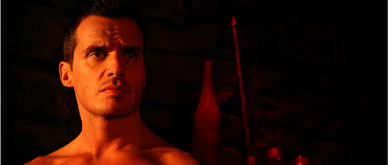 John Carter is thoughtful.
First they name-check Edgar Rice Burroughs. Tarzan movies don't even do that. Then they say it inspired James Cameron's Avatar, and that is hilarious. Cameron said he was inspired by John Carter of Mars when doing Avatar. So this movie is sticking it to him. How do you like that, king of the world?
Antonio Sabato just threw a boulder!
And there's the only dialogue in the entire trailer: "Aaaaaaaaaaaaah!"
OK. I just had to pause it. I can't make it through the whole thing without taking a moment to reflect.
Giant camels?
Giant camels!
This could be terrible. But movies that get nominated for Oscars could be terrible, too. And none of those have Antonio Sabato and Traci Lords.
Yet.
Geek explosion level: 900,000 geek parts per million.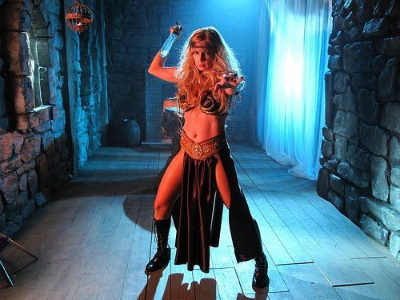 Is it Dec. 29 yet?
What about now?