Superhero Movie Probe grades costumes in superhero movies. We study the good parts (geek explosion content), the bad parts (dork disengagement level), and grade them for overall nerdiness (geek parts per billion.)
Thor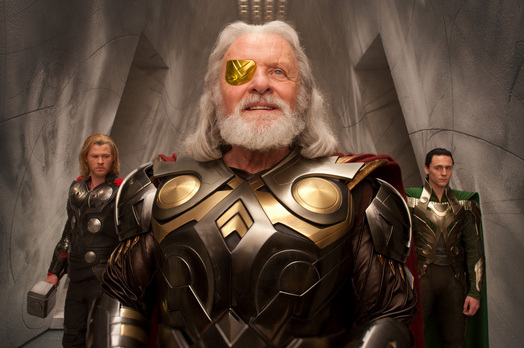 Dork disengagement level: Thor looks sad. Why is Thor sad? He's Thor.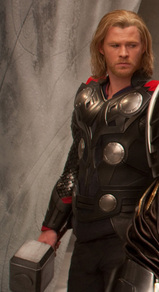 The dinky "concept art" of Thor melted down the Net weeks ago, and I was convinced it was a phony, and came from some lame-o that's good at PhotoShop. But oh no, it's real. Very real.
Thor has no helmet. Thor's hair is combed. He's not going to war against frost giants. He's going to the cotillion.
This picture looks like Odin just hung the star on top of the Christmas tree, and Thor and Loki are totally not impressed.
Geek explosion content:
It's Loki! Green cape. Sweet gold buttons. Morose. Menacing eyebrows. He looks OK.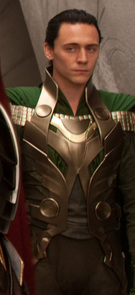 Odin looks bombastic. Odin is having a party, and everyone is invited!
It looks like Jack Kirby designed and sewed it himself. I mean that to compliment Kirby's art ability, not to besmirch his seamstress talent.
Entertainment Weekly has a shot from the movie. He looks ecstatic! Odin is awesome.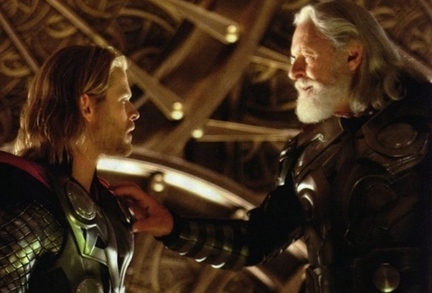 "Loosen up, kid. Go talk to some valkyries."
Geek explosion content: 400,000 geek parts per billion for Thor, 700,000 geek parts per billion for Loki. One billion geek parts for Odin.