Everybody briefly freaked out about this preview of how Bane will look in the new Batman movie, The Dark Knight Rises.
It's from the movie website, conveniently titled Dark Knight Rises.com.
You could find clues and piece together the image, but man, I ain't got the time for that.
The guy playing Bane is Tom Hardy. Here is the Bane picture.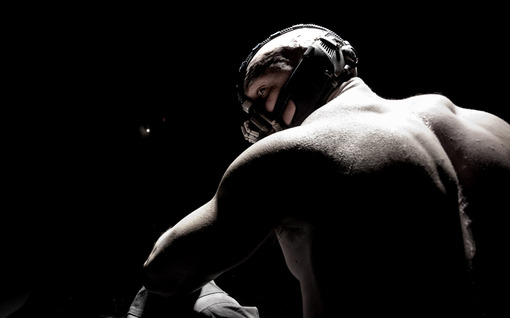 Warning! Backal nudity!
Bane screams Hey! It's the 1990s! at me, almost as much as Spider-Man's pal Venom. And now, both of them are in the third movie in their series. That is a tragic, goofy-ass coincidence.
Why is Bane wearing a sleep apnea mask? He might have trouble sleeping, what with all the dreams of bloody revenge on society.
Or he may snore really loudly, and keep all the other murdering goons awake.
So, somewhere, some goon told Bane that he snores. Once.
So you can compare, here is Tom Hardy from the front, from Inception..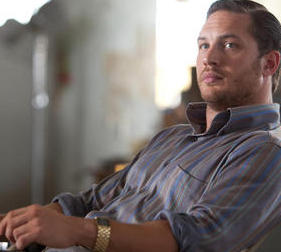 Warning! Forearm nudity!