Shannon Wheeler's Too Much Coffee Man is a comic strip about a superhero. It's "semi-autobiographical" and "highly intellectual," says its writer Shannon Wheeler.
The Too Much Coffee Man Omnibus is 500 pages of strips, including brand new stuff. Wheeler says it was "a pain the ass to put together."
And some folks have won it!
Here's What They Won
Here is the omnibus.
Behold it.
how They Won
They drew Too Much Coffee Man. He's right here.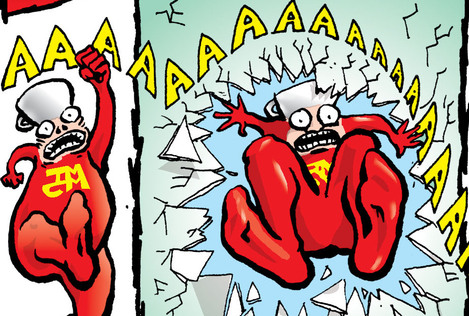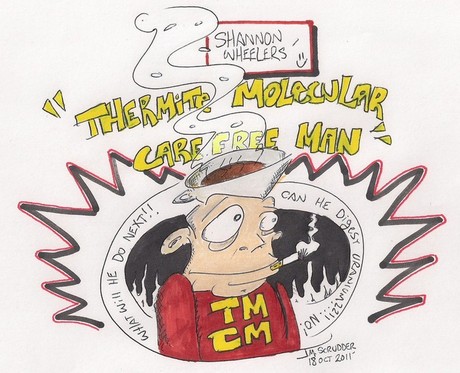 By John M. Scrudder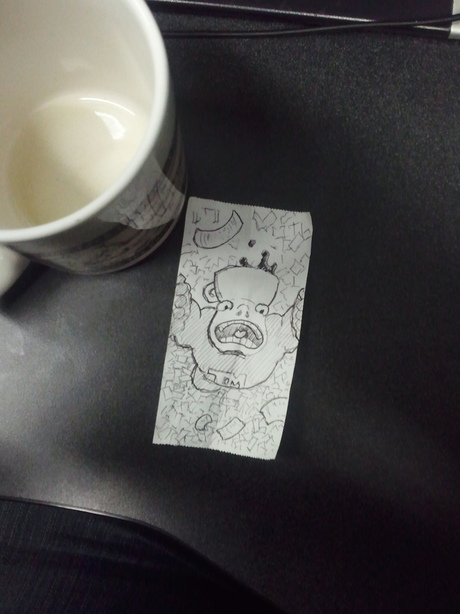 By Jonathan W. Sodt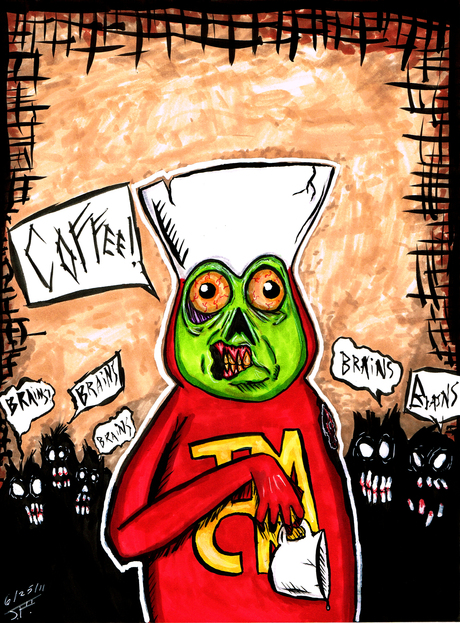 By Jon Fassnicht II
Go Here
For embiggened versions of all three winners go to
RevolutionSF: The Tumblr.
Wheeler's site has a new free comic strip every day. Go there here.