Trailer Probe calculates the total nerdy enjoyment in nerd related movie trailers. Geek explosion content is reasons you will like it, dork disengagement level is why you won't.
Dork disengagement level:
This one has time travel to the recent past, where things were slightly different!
It will be tough to top the time travel epic Austin Powers: The Spy Who Shagged Me.
Who is the guy who gives Will Smith the time gizmo? Is he somebody?
The entire trailer is over and I heard no Will Smith rap. That is unforgivable.
And yet, I now have the last one stuck in my head. "We are the Men in Black. We won't let you remember."
Geek explosion content: Wheeee! All of the good Men in Black parts are in the trailer! The light-stick memory zapper!
The big gun!
Will Smith screaming!
We may not have to watch the movie at all!
Wait, there's Emma Thompson. Sign me up.
The cameo at the end is neat. I never thought I would say that about a cast member of Jonah Hex.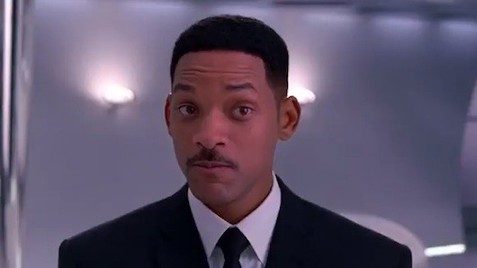 This expression came about when someone asked him "Whatever happened to DJ Jazzy Jeff?"
Geek parts per billion: 750 thousand parts per million.