"Tickle us, do we not laugh? Prick us, do we not bleed? Wrong us, shall we not revenge?" -- General Chang, Star Trek VI: The Undiscovered Country, and probably somewhere else, I guess
General Chang from Star Trek VI: The Undiscovered Country won the supporting actor Oscar for 2012. Chang is known in his human guise as Christopher Plummer, who became the oldest person to win an Oscar.
He's known to the people who vote for the Oscars as "that young whippersnapper."
Plummer clearly was being honored for his work in Somewhere in Time, Dreamscape, Twelve Monkeys, and Imaginarium of Dr. Parnassus.
He beat Ming the Merciless for the award, in his human disguise as Max Von Sydow.
General Chang should expect a visit any time now from War Rocket Ajax.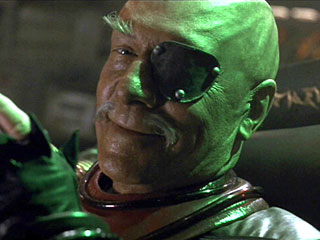 Octavia Spencer won supporting actress for the Help. But she was clearly being rewarded for her many roles on sci-fi television. Those roles included a nurse on Brimstone, a nurse on Roswell, a nurse on X-Files, a professor on Dollhouse, and a doctor on Wizards of Waverly Place.
Dean Pelton from Community won an Oscar! He co-wrote the screenplay for the quite depressing The Descendants.
The Muppets won for best song. They were only up against one other song, but a win is a win. Here's the video. It's a very manly song.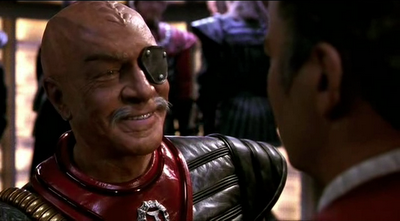 In other Oscar news, this year's storyline (spoiler alert!) is Billy Crystal swooped in to save the show, which might have been slightly offensive without him. Then a mediocre list of movies were touted as the best Hollywood could do. Funny comedians tried to distract viewers from the forgettable movies. Natalie Portman and the British guy from a movie that won last year were forced to kiss the butts of this year's nominees.
After the first six hours, the show really started to pick up. I am so high-tech that I live-tweeted commentary during the thing. To read all that, sign up for RevolutionSF on the Twitter.