RevolutionSF Contest Answers: April Fool 2012 : Robocop, Leprechaun, Smurfs
Revolution News
© Joe Crowe
March 31, 2012

At this writing it is April 1, that being the traditional date of April Fool's. In the spirit of this holiday that honors treachery and deceit, RevolutionSF hosted a contest!
Now we have winners: Everyone who played.
Everybody gets a neat prize sent their way. Those who did not play get nothin'.
I listed three stories on topics of geeky interest. Contestants had to tell me, with no Googling, which story was not an April Fool hoax.
The answer is:
They were all real.
The links to the real stories are in the headlines.
Robocop
really is being remade, and its director really did say Robocop will be "a lot more human."
The WWE really is making a prequel to the movie
Leprechaun
. The movie will star a WWE wrestler Hornswoggle as the Leprechaun.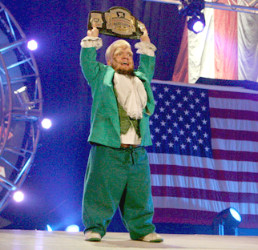 A town in Spain really was the site for filming the
Smurfs
movie, and they really did painted the town blue.
So, in our April Fool contest, the very idea that only one was real was itself an April Fool. I feel terrible for fooling you all.
And that was also an April Fool, because I feel kind of good about it.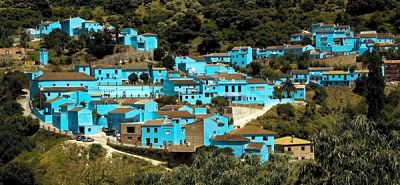 Juzcar, Spain's smurfin' A paint job.