Disney bought Lucasfilm. There will be new Star Wars movies.
PRAISE CHEWIE! NEW STAR WARS MOVIES!!!!
Stay on target. Stay on target.
This is not a Jedi mind trick! (If it was, Watto the Tattooine slave owner would totally be immune to it.)
A new Star Wars movie is set for 2015, with another one every three years thereafter.
On behalf of all Star Wars fans, who have heard about "Episode 7" since all of us were collectively 12 years old, they better not be screwing around with me.
Disney and Lucasfilm announced the $4.5 billion deal, which is a sweet deal for Disney, who got Marvel for $4 billion. I like me some Avengers, but Marvel is not Star Wars. The difference here is that all the money in this case goes to George Lucas. Now he can buy a decent shaving kit. Zing.
Most of the official announcement in every link that everyone is reposting is corporate buzzwords. This official news story has the news you're looking for about the movies.
The deal includes Indiana Jones, in case anyone was worried about the career of Shia LaBoeuf and whoever else was in Indiana Jones.
When reached for comment, everyone had the following reaction: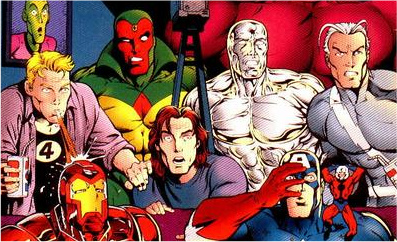 While everyone breaks their DeviantArt accounts by posting Disney / Star Wars mashups, Disney and Star Wars beat them to it years ago with these action figures sold at the theme parks.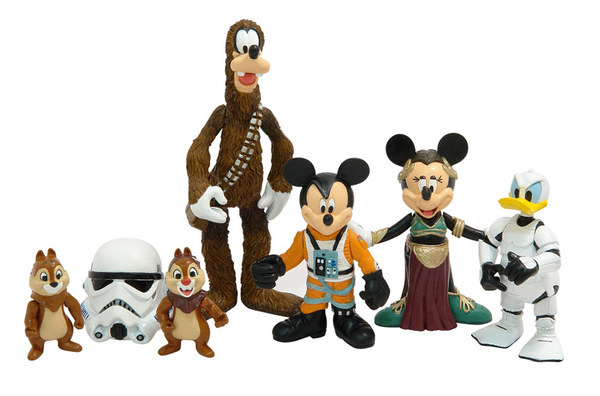 Saturation Coverage of Disney Buys Lucasfilm
RevolutionSF News Podcast: Our Top Nerds Discuss It!
RevolutionSF Written Reactions: Commentary in Text Form
RevolutionSF Written Reactions: Commentary in Text Form, Part 2
Breaking News: Holy Forcing Sith!