Podcast Probe finds the best geeky podcasts for your listening pleasure. Download at once. Find them at the links in the titles. Thank us often.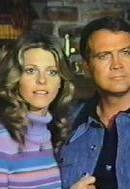 John S. Drew and a gaggle of bionic fans host an episode by episode review of 1970s superhero TV series Six Million Dollar Man. Scientific fact: The show is awesome.
Starter episode: Lindsay Wagner & Lee Majors interviewed live at DragonCon 2013 (on the track run by RevSF's Joe and Gary.)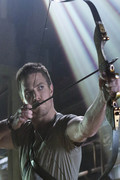 ESO is Mike Faber, Mike Gordon, and Bobby Nash, who expound profusely on geek topics once a week. The Geek Seat is their lightning round interview segment, and Gary and I have both been in it. Not at the same time.
ESO is also a network of over a dozen like-minded geek-centric podcasts, all of which I'll review soon. You better have a really long commute.
Starter episode: ESO Targets Arrow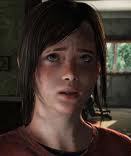 Of course RevolutionSF's own podcast is on this list. It's our list.
Deanna Toxopeus and Gary Mitchel were fans of RevolutionSF for years, then they wrote for the site, now they host and produce our podcast. Deanna and Gary, along with a huge lineup of guests and peanut-gallery regulars talk about movies, TV, comics, video games, history, geek culture, and topics of geeky interest.
The takeaway here is: Don't tell us how much you like us. We'll put you to work.
Starter episode:Video game year in review, in which they discuss how The Last of Us makes them cry.
Podcast wizard Kevin Bachelder reviews movies in the monster and disaster genre, of the kind that appear direct-to-video from Asylum and on Saturday nights on Syfy. He walks you through them and rates them scientifically, using plasmonics. (That's an in-joke from the inaccurately titled Super Shark.
Starter episode: Mansquito! In which I declare Mansquito the Citizen Kane of Syfy Channel movies.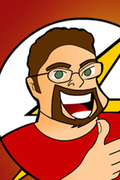 Shaun Rosado and his gaggle of regulars talk about every geeky topic, and they're are funny and opinionated, two words that rarely go together in any medium.
Starter episode: Obi-Wan Kenobi Is A Douche Finally, someone says it.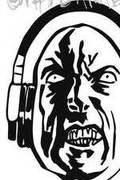 RevSF co-founder Shane Ivey and his Lovecraftian ilk talk about about the Call of Cthulhu and Delta Green role-playing games. They also do super-fun live roleplay podcasts with their gaming sessions. I have played poorly at many Shane Ivey RPG sessions. He knows what he's doing.
Starter episode: How to Horrify Your Players
Frequent RevolutionSF Roundtable talker Michael Falkner spends a svelte 30 minutes or so running down weekly charts and releases of movies, DVDs, and on Netflix.
Starter episode: Dec. 24 Christmas episode, in which Chronic Rift founder discusses the time his tongue stuck to a metal pole. I'm just assuming.