SciFighters! Loki vs. Beetlejuice
© @gary_mitchel , @ubalstecha
May 01, 2014

This is SciFighters! We determine the winners of calamitous collisions the likes of which you have not gotten mad on Facebook about (until now.)
In this battle of a god burdened with divine purpose and a ghost burdened with Lydia Deetz's fashion sense, the winner is LOKI with 59 to 41 percent!
Here's how it starts.
Loki: Loki shall tolerate your puerile prattling no longer, you blithering, infantile --
Beetlejuice: Hey, buddy, just between you and me, where can a guy like me get one of them sticks with a diamond in 'em? No reason, no reason, just askin', chief .
Here's how it went.
As much as I would think that Loki would win through sheer power, he would be unable to summon all his might in the face of BJ's demonic tomfoolery. I say Beetlejuice wins when Loki gets bored and leaves. -- Stephen Matthew Donner-Pond
All it would take is for Loki to describe that one time when he turned into a little bit of a hermaphrodite. And did it with a horse god. And gave birth to an eight-legged pony, which his dad now rides.
Beetlejuice would be like: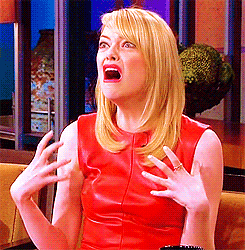 Boom. Fight over. LOKI VICTOR. -- Becky Panovich
Loki. Loki without even much effort. Oh, he'd be petulant, disagreeable, even melodramatic, but he's an Asgard-trained warrior. Beetlejuice is just a dead douche.
For all BeeJay's ghostly power (You won't get me to say his name three times) Loki would swiftly dispatch him. In fact, he'd probably do it multiple times. He'd just keep pummeling him back to oblivion with various weapons he's gotten his mitts on, then smugly sneer as he says "Beetlejuice" thrice and then just hands him another open can of whoop-ass.
After some smug, Wagnerian soliloquies, Loki would grow tired, dispatch his beaten foe to the Far Corners of Darkness and that would be the last we'd ever see of Beetlejuice.
Oh, shit. -- Steve Karmazenuk
You said it! Here's the Beetlejuice Monster Mash-Up song and dance show from Universal Studios Florida!
Go to the poll to vote in the new poll!
Pass this on using the hashtag #scifighters. Then tell us how the winner wins, at revolutionsfjoe@gmail.com, or on RevSF's Twitter and RevSF's Facebook and RevSF's Tumblr and wherever you see the link.