SciFighters! Who would win: Sam Gamgee vs. Dr John Watson
© @gary_mitchel , @ubalstecha
June 06, 2014

This is SciFighters! We determine the winners of colossal conflicts the likes of which you have not gotten mad on Facebook about (until now.)
Vote now in this battle of best buds. Whose friendship is strongest? Who is more loyal? How will that help win a fight? YOU DECIDE.
Tell us who wins and how they won. We'll pick our favorite comments and reveal them right here along with the winner.
Here's how it starts.
Watson: Ugh. Please stand down, urchin. And put some shoes on.
Sam Gamgee: As soon as I get through with second breakfast, I will knock you on your back end, mister. I don't care how much you look like Mister Bilbo!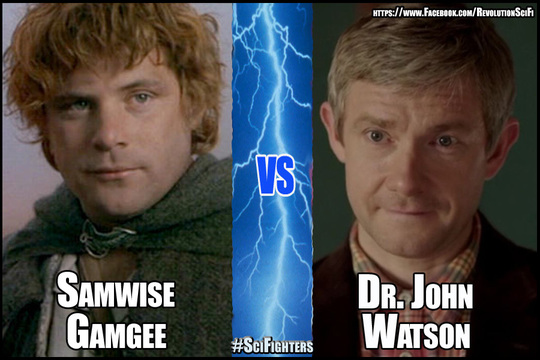 Go to the poll to vote now!
Pass this on using the hashtag #scifighters. Then tell us how you think the winner wins, at revolutionsfjoe@gmail.com, or on RevSF's Twitter and RevSF's Facebook and RevSF's Tumblr and wherever you see the link.