Read! Grow large with books! (Try these new and new-ish books. Links are in their titles.)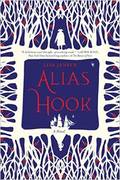 Captain Hook is the bad guy – the foppish villain in practically every version of the Peter Pan story. But what if he's not? Lisa Jensen explores this idea and turns our expectations upside-down in her novel, Alias Hook. Point of view is a funny thing.
First of all, this is not a book for children. In Jensen's novel, Hook is a grown-up and does grown-up things. He also has grown-up emotions and regrets; he is no mere caricature.
As a product of his times, James Hookbridge has an historically accurate and fascinating story to tell. Trapped for over 200 years in Neverland, Hook can neither escape nor die.
And unlike his nemesis, the ever-youthful Peter Pan, James' adventures no longer appeal to him. He is tired; he is an adult in the dreaming place of children.
Filled with adventure and romance, Alias Hook is fairy tale for adults. There are pirates, mermaids, native tribes, and all the things we love about the original Peter Pan stories. But in Alias Hook, these things are as much nightmare as sweet dreams. Point of view is indeed a funny thing. -- Stefanie Crowe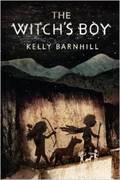 Don't let your rock kill me!
This book is so quotable. Here's another one.
"Death is not for the powerful, and it is certainly not for the clever."
Magic talks, and that is awesome. This is a story about a witch's son, whose twin dies but everyone thinks he should've been the one to die. Well, that's not going to help his self-esteem, I thought. And sure enough! The end result is heartfelt and sweet, but it's also a classic-style fantasy adventure story.
"The silver lining to this, of course, is that we have a new, fresh crime scene."
Jackaby is, in a nutshell, an American version of Sherlock Holmes. It has all the Sherlockian trappings, except it's set in New England in 1892 (instead of Olde England). The supernatural stuff is real. (It's real in many post-Arthur Conan Doyle Holmes stories, but I'm just letting you know that the stuff is real here, too. Just in case you worry.) Also like in many Holmes stories, the point of view character is the assistant.
In this case, that's what sends the book down a different path. Abigail Rook, an excellent name for a charming character, enters the supernatural milieu and becomes smitten with it. There's no angst. She digs it.
The best thing she says is, "I have ceased concerning myself with how things look to others. Others are generally wrong."
Jackaby is the start of something neat. It's William Ritter's first book, but he better get on the stick, because I need more of these, as soon as possible.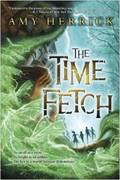 "We've come a very long way just to bow our heads and allow our world to get eaten down into a big fat nothing."
This story is the prototype of kid adventure stories: a group of impetuous kids encounter a magical object and villains come after them. It's a classic story type. It works. Here, it works like Goonies works. It reads quickly, it's an epic fantasy with an aware, modern, unironic joy about it. It's crammed with imagination. You'll dig it.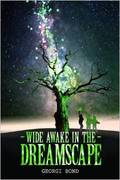 She gasped as the clown's face lit up in flames. This clown was not human!
If this book was a movie in the 1980s, I would fondly remember it because it had at least one Corey, probably Elizabeth Shue, and the above-mentioned inhuman clown.
Wide Awake in the Dreamscape is a fantasy with a style that blends the other-worldly fantasy of Tron and Labyrinth. Some kids are trapped in a land where nightmares are real, and their little brothers are trapped there because of a video game. See' Totally 80s.
It's a quick read. It might not even take you the length of an 80s movie.
Check out this dialogue:
"The orange fire that came from your fingers is mindfire, and dreamons are the monsters that live here."
Totally 80s again.
"On the last day before I got a super power, I was sulking because I didn't have a super power."
This one is a middle school-kid style book from a middle school age kid's perspective, and it feels familiar, in a good way. The writer nails traditional comic-book style, and merges it seamlessly with family sitcom-brand silliness.
I applaud the utter silliness of one villain's name: Bad Penny. The villain group is The Inscrutable Machine. Names are important, and Richard Roberts has got that thing nailed down.
This book is both funny and fun, a rare combination. Read it often.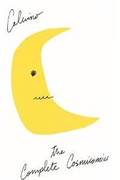 Italo Calvino is an renowned Italian "fabulist," an awesome word for science fiction writer. Now his stuff is being reprinted, including his "cosmicomics," short stories about the stars, primordial beings, and scientific concepts. It's literally way out there. A bunch of his stories have never been in English before. This book is worth checking out for this quote:
"She hadn't realized space is a glue you get stuck in, just like time."