Avengers: Age of Ultron has a larger cast than the original. All the new characters may confuse some viewers, until now. Keep these descriptions close by so you can check them during the movie when you get confused.
Iron Man

A tomboy and the second-oldest sister. Outspoken and has a passion for writing.
Captain America

Docile and shy, contracts scarlet fever from a poor family.
Thor

Very pretty and somewhat vain about her looks, with smooth hair and small, white hands.
Hawkeye

Beautiful girl with often-curly golden hair, described as having the traits of a "snow maiden."
Black Widow

Admires the Avengers' charity and develops a special friendship with Thor.
Nick Fury

Rich widow who disapproves of the Avengers' charity work. Hawkeye is sent to be her companion when Captain America grows ill.
Quicksilver

A great scholar and minister, served as a chaplain in the Union Army.
Scarlet Witch

Learns to tolerate being poor and that true worth has nothing to do with money.
The Vision

Poor immigrant who tutors Hawkeye's children.
War Machine

Employs Iron Man as a governess for her two girls.
Hulk

Vain, believes in marriage for money and position.
Ultron:

Lives next door to the Avengers with his stern grandfather. After Iron Man refuses to marry him, he flees to Europe to study art.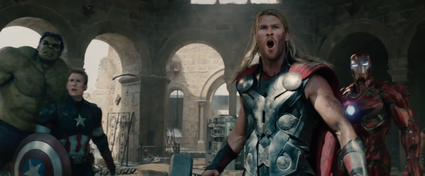 "Let us be elegant or die."