RevolutionSF's Book Probe reviews books so you don't have to. Our correct opinions make your book buying decisions easier! Buy at the links below and relax.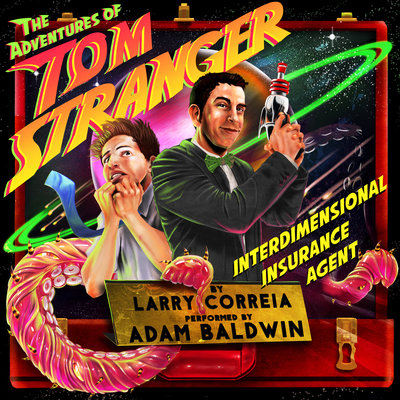 "Applebee's has the best dodo fingers." -- Tom Stranger
Everybody. This is incredible.
Adam Baldwin, 'tis he, beloved Jayne of Firefly and the bad-dude XO Slattery on The Last Ship, is the star of this audio production written by Larry Correia. It's a feature-length, two-hour movie in your ears.
And it's free. As in, you pay nothing, until June 21. As I write this, that's over a month to enjoy for nothin'.
It's absolutely silly, in the goofy spirit of Hitchhiker's Guide to the Galaxy with a touch of Airplane. It's done today in the style of yesterday, like the podcast Thrilling Adventure Hour, but with ADAM BALDWIN.
You might be saying to yourself, "Wait, Self. How do I know these outrageous claims are on the up-and-up?"
The dialogue is crammed with pop-culture soaked quotes, including witty banter between multiple characters, all of whom, I must remind you, are Adam Baldwin.
Lastly, there's a Sesame Street reference toward the end that I shall not spoil. You really need to be downloading this right now.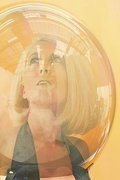 It's World Short Story Reading Month (I read it on the Internet, so it must be true) and Sean Demory of Pine Float Press wants to rekindle your passion for short fiction. I will try here to do justice to the indy publisher's pioneer vessel, Slow Boat to Fast City.
"It is 1958 and the night sky of Mars sings to a hot-jazz tune played by a quartet of slot machine, rocket engine, laser fire and broken bone."
I don't even know what I can say about this superb collection that's not perfectly pitched in that single sentence. Mastermind Sean Demory, A.E. Ash, Steven G. Saunders, Orrin Grey, and Marshall Edwards have crafted six original short stories, as flavorful as aged scotch, and tight enough to keep the ubiquitous red Martian dust out of their tender places. There is even a by-god soundtrack.
When I read these stories a few months ago, I immediately began crafting a review in my head; it quickly spun out of control. Transported as I was by the tales, I wanted to rave about all there is to love, drawing parallels to good sex and great booze and all my favorite foods; I wanted to compare them to legendary authors and iconic settings. I couldn't stop thinking about them. I knew I had to reign it in, or risk writing a spoiler-laden accolade as long as the book itself.
So instead, I'll have you picture this: After a pleasantly civil nightcap with Dashiell Hammett, your imagination is abducted on the walk home by H.P. Lovecraft and Edgar Rice Burroughs, who sell it to Philip K. Dick for a pair of bop guns and a bottle of cheap tequila. That's what reading this book is like.
Pick it up in paperback or eBook, and gorge on the whole thing over lunch, or savor it in segments with your favorite brewed refreshment. There's no wrong way to enjoy it.
Linkage:
Slow Boat to Fast City soundtrack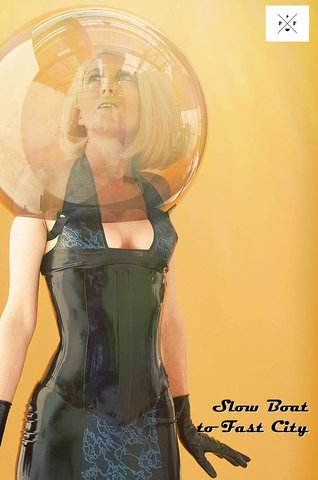 SYPHEN by Cortez Law III
My biggest gripe here is that it could use another run at proofreading. It could use a few more commas in a few more places. But it didn't distract me from the tense military thriller and entertaining characters. The characters talk like people talk, and they make real-life movie references just like anyone out here in the non-fictional world.
Alien invaders are part of the story, but the story doesn't live or die because of them. The strongest part of the story is its terrific, patriotic hero trying to fight the good fight. The story takes a good shot at raising political questions about the war on terror and Islam and drone warfare. It doesn't try to answer the questions or solve the issues. It just tells a story of a hero who's fighting for his family and his country, and that's good stuff.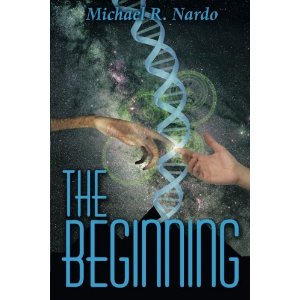 You can't judge a book by its cover. In this case, the cover is a direct homage to E.T., which immediately made me think the book would echo that movie. It totally wasn't like that movie. That's not a bad thing, so don't let the cover distract. The Beginning is a sci-fi thriller that combines government conspiracy with alien encounters. It's packed with action and intrigue and reads like a fast-moving action flick.
This is the kind of thing that floats my boat. Of course, this is an idea that readers have encountered before. But that's because the idea works. Here, it's a quick, fun read. Give it a shot.