Book Probe eliminates the troublesome freedom of choice from your book-buying life. Buy these at the links in the titles. You'll dig 'em.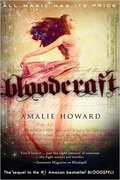 I'm going into the past to review the first book in Amalie Howard's Cruentus Curse series. It's fun; I totally love the references to modern movies and TV. It's most like
Charmed
in that a teen discovers powers and a secret world of supernatural stuff. That's definitely a compliment. Then the story turns into a romance, one that's pretty sweet and moving.
My favorite part, however, is that writer Amalie Howard included a playlist of the music that inspired her as she created the book. This is the first time I've seen anyone do that. Why doesn't everyone do it?
Bloodcraft is a sequel to a book that really only scratched the surface of the world that Amalie Howard created in Bloodspell. This one has more defined characters, a more detailed world, and a more entertaining storyline. The romance is still there, and there's action and adventure, too. Good stuff.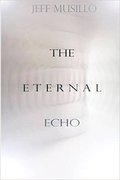 This one's a long short story, and it would be a perfect fit in TV anthology such as
The Outer Limits, Twilight Zone
, or
Tales from the Crypt
.
It's about a scientist who raises a kid only using only technology. Before you finished reading that sentence, you might have guessed that it doesn't end well.
By that I mean, for the people in the story. For the reader, everything turns out amazingly.
Everything's in first person, and the mad scientist is both narrator and protagonist as he tells the story of how evil hijinks ensued with The Subject (it would have been even scarier if his name was, say, Kevin.)
Best of all, the scientist is excellently quotable. Here is my favorite.
"I am not crazy. I am the sanest man I have ever met."