Wonder Woman, aka Diana Prince, played by Gal Gadot in the recent Batman v. Superman: Dawn of Justice is the star of Wonder Woman, the first DC Universe spinoff from the Batman and Superman franchises. She's one of the oldest, most powerful super-heroes in comic book history.
She's also a woman, and that fact made some DC Comics fans upset after seeing Batman v. Superman and the Wonder Woman teaser trailer
. The majority of the Internet reacted with excitement and awe, but some of the most passionate fans reacted with disbelief and anger. Check out these angry tweets: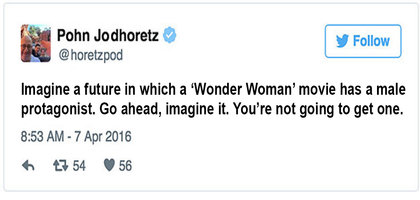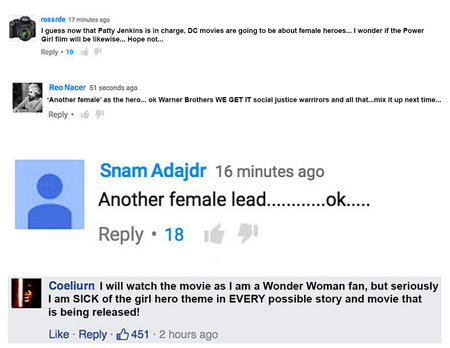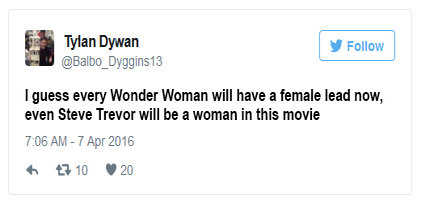 Directed by Patty Jenkins,Wonder Woman vs. the Sausage Monster also stars Chris Pine, Robin Wright, Connie Nielsen and David Thewlis. It will hit theaters on June 2, 2017.