Check out the latest editions of The RevCast, the podcast of RevolutionSF.com. We talk about every geek genre with our brand of sci-fi smarty-pants.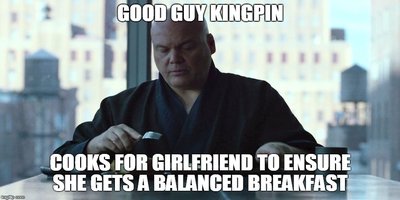 Greetings, RevFans. We present to you another one of our RevNews podcasts that was thought to be lost in the midst of Gary's cross-country move! We found it in the box with the good silverware. Season two may be streaming (and awesome), but please join us for a look back!
It's time to listen to the best podcasting avocados of RevolutionSF's kitchen, Tegan Hendrickson, Ryan Guthrie, Nathan Laws, and Gary Mitchel.
You'll wonder if they can see what year it is as they discuss season one of Netflix's Daredevil. It's like an epic hallway scene for your ears as we talk about the characters, plot, and cinemotagraphy in one unbroken take of awesome.
It's so much pulse-pounding thrill-a-minute discussing that you may need to call your lawyer because you have whiplash. So sit down, take a listen, and stare at your favorite painting as we take you into a world on fire. Excelsior!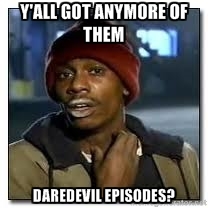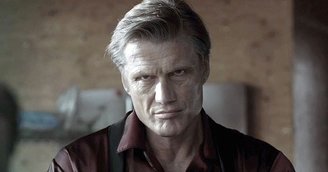 RevSF's Joe talks to actor Serge Levin talks about doing martial arts with Dolph Lundgren and working with Michael Ironside. He discusses his work in the must-see movies Welcome to Willits and @AbysmFilm.
RevolutionSF RevCast Link Hole
Subscribe to us and rate us on iTunes or on Stitcher. It helps the algorithms. DO IT FOR THE ALGORITHMS.
The RevolutionSF Revcast theme music is "20 Minutes of Oxygen" by Darkest of the Hillside Thickets. Find them at thickets.net.
Disappear down the RevolutionSF rabbit hole our entire archive of podcasts.
Find more stations for all things geek at ESOPodcast.com.
Follow the RevolutionSF Revcast cast on Twitter: Gary Mitchel:@gary_mitchel / Tegan Hendrickson @artful_username / Nathan Laws: @_blogger_who / Ryan Guthrie / Joe Crowe: @yojoecrowe